People know the Statue of Liberty for her towering stature. They know her for the torch she bears and for the spiked crown atop her head. But have you seen her right foot?
That's the question author Dave Eggers poses in his recent book Her Right Foot. He reveals that it's lifted slightly, as if she's headed somewhere. Then he poses another question without as clear an answer: Where is she headed?
To find out, San Francisco wants you to take a stroll along the Chrissy Field promenade near the Golden Gate Bridge. There, pages of Egger's book have been printed on wooden stakes and planted along a half-mile trail as part of a project called StoryWalk. Three other StoryWalk projects can be found along the city's popular hiking trails. They're installed by the nonprofit Parks Conservancy in collaboration with the San Francisco Public Library and the National Park Service, and as the name suggests, the idea is to get kids—and adults—active while immersing them in a good book.

It used to be one or the other—either sharpen your kids' brain during the summer by hunkering down with them at the local library or tire them out at the nearby park. Now, some libraries have taken on the task of achieving both at once.
"We've had parents who've said, 'My kids hate to read but they love to run around,'" said Kate Bickert, senior director of engagement and new initiatives at the Parks Conservancy. "And then other parents who've said, 'My kids will totally sit in their rooms all day and look at their book, and they don't ever want to go outside.'"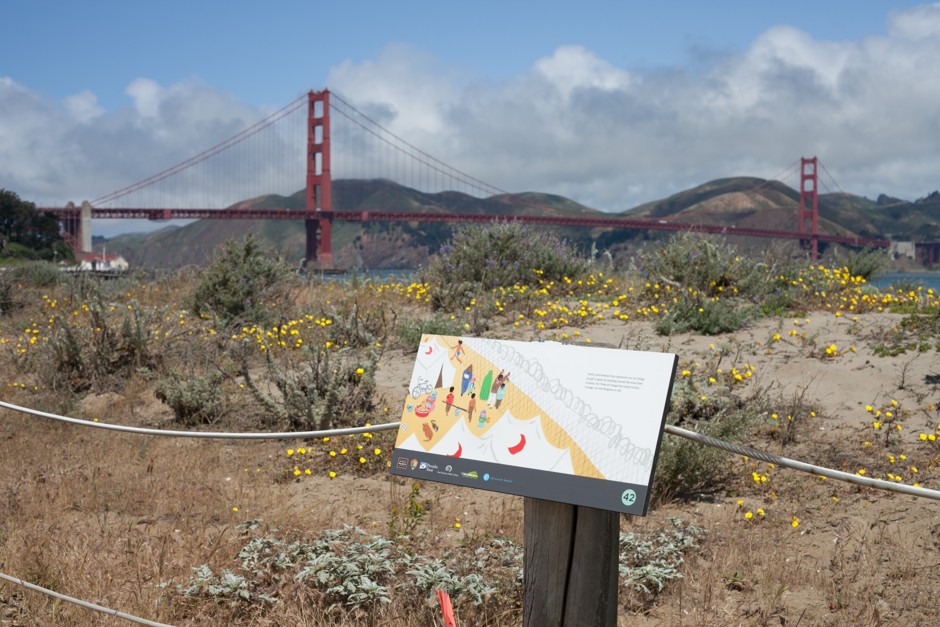 San Francisco is one of dozens of cities that have replicated a program started in the small town of Montpelier, Vermont, more than 10 years ago. Anne Ferguson was a chronic disease specialist in 2007 and initially, she was looking for something to get adults up and moving. "I realized if I did something active for the children, then maybe the parents would become involved," she said. "But I noticed that the kids would be active but the parents would be standing around."
So she came up with StoryWalk, aiming the initiative at children under seven years old so that their parents would have to accompany them as they move from page to page. The added bonus is encouraging early literacy, which Ferguson said not only prepares young kids for school but also helps connect families.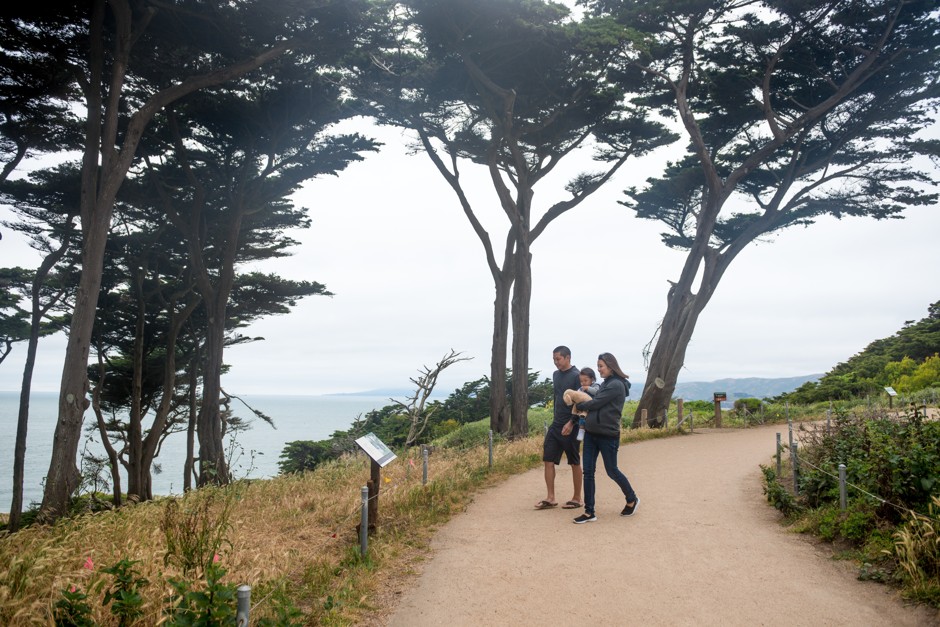 It was also something inexpensive. With a $250 grant from the Vermont Humanities Council that year, she planted her first project at a nearby park using laminated pages from David Ezra Stein's book, Leaves—about a bear's first autumn. She would then receive a $4,000 grant from the insurance company Blue Cross Blue Shield to take her project statewide. Before long, interest trickled in from across the U.S. and eventually from countries as far away as Pakistan, South Korea, and Germany. Today, versions of Ferguson's project can be found along hiking trails, nature centers, school grounds, and parks around the world.
Ferguson has since retired, but has a stockpile of some 40 books that she lends out for the project to Vermont communities through the Kellogg-Hubbard Library in her neighborhood. For those outside the state lines, she and the library have compiled a tip sheet to help groups get started.
In choosing a book, she said she goes for ones that have little text. "I didn't want people stopping for long periods of time," Ferguson said. "I just wanted them to get walking, and I really wanted just beautiful illustrations, with a lovely message."
In fact, back in San Francisco, Bickert said the Dave Eggers book Her Right Foot, and the location for the StoryWalk, were strategically chosen for the message they wanted to convey about one of the nation's most pressing issues: immigration. "It explores [the origin of the Statue of Liberty] in a fun way, it's like a mystery," she said. "Most of the stories [we choose], kids can enjoy them on one level; parents might get into the story in a different way." As for the location, Bickert pointed out that the Golden Gate Bridge is the West Coast equivalent to the Statue of Liberty, and from the promenade you can see Angel Island—a major immigration port in the early 1900s.
At the end of each StoryWalk, Ferguson said she likes to include a guestbook. And the best feedback she's gotten? It came from a kid who had simply wrote, in response to her second StoryWalk project: "I like the first book better."
To her, she said, it meant that the idea was catching on, that kids and adults alike were seeking out her project.