On Wednesday, Cochin International Airport reopened. For two weeks the airport in the city of Kochi had been closed after being inundated with waters from a flood that ravaged the Indian state, Kerala, killing over 400 people. Bridges collapsed, forests fell, and homes were swept away in landslides. In addition to the devastating loss of life, the recovery and reconstruction cost is estimated to be billions of dollars.  
This was not the first, or even the second time, a flood has wreaked such havoc in India—and it is likely not the last. Every time a disaster like this hits, Indian politicians from opposing parties quibble about the relief efforts, but there is seldom a meaningful discussion about the fact that these disasters were, at least in part, man-made: a result of haphazard urbanization and badly planned water management infrastructure.
Environmentalists point to Kochi's airport as a prime example of a structure built without prior risk assessment. To show its issues, Samrat Basak, the director of the World Resource Institute's Urban Water Program, conducted a quick satellite analysis. The first problem: The airport was built a few hundred meters away from the Periyar River, and to make space for it, natural water channels were realigned.
"It is too close to the river, that's point number one," Basak told CityLab, "and it's not just the Kochi airport: Even the Mumbai and the Chennai airports are too close to the river, and they've experienced flooding in the past."
The second issue was evident when WRI analyzed the elevation analysis. Not only is the airport at river level, it was lower than some of the areas in the North, which means it acted like a collection tray for runoff from the north when the downpour hit.
"So if there's a flood, it will breach the airport boundaries—you don't need to be a scientist or an architect to understand [that]," Basak said.
Basak's analysis also mentions that urban areas like Palakkad, Chengannur, and Angamaly were also submerged because many of them have developed on flood plains. And Aluva, a suburb of Kochi that began sprouting in the 1990s, has been sprawling into the flood plain without a buffer to withstand overflow from the river.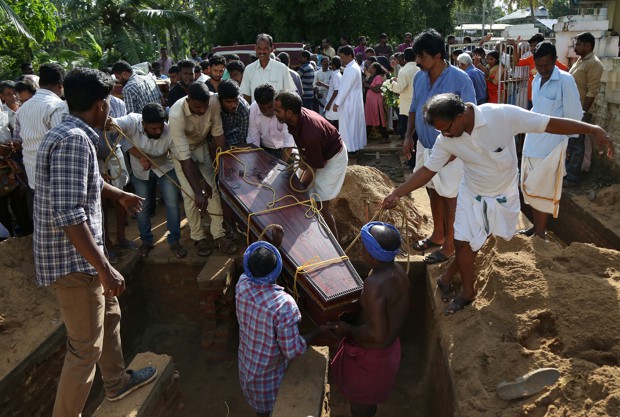 The other factor here, according to WRI, is that hydro-power dams that supply more than half of the electricity in Kerala are spread out across the state. These massive structures have been built without any plans for overflowing reservoirs, without emergency protocols for potential collapses, and without warning systems if any of these eventualities come to bear, a a 2017 government audit warned. It seems Kerala's vulnerability is not an exception, but a rule, according to the audit. The consequence was that these reservoirs were brimming with water even before the monsoons hit, Basak noted, and so when it did, all of the water was released at the same time.
With recent research measuring a three-fold increase in extreme rain since the 1950s, a finding that is consistent with climate change forecasts, WRI emphasizes an urgent need to preempt these risks.
"That's a chronic problem in India—that we're more reactive than proactive," Basak said.
This tendency may be because preemptive measures require significant investment, or just that urban development has been happening at such dizzying speed in India since the early 1990s that lawmakers can't keep up. Climate change is also largely overlooked in discussions about urban planning.
"Most Indian cities are facing challenges around extreme events or lack of water because of these three reasons," Basak said.
WRI recommends ways in which India and its cities can be proactive about the risk of floods from monsoons or extreme weather events: conservation of natural flood buffers such as tree cover, more sustainable urban development, and resilient infrastructure are some solutions. The bottom line is: the recourse requires a shift in mentality.
"Urban development and sustainability of cities should not be in a conflict—it should go hand in hand," Basak said. "That's where we need to work quite a lot, as policymakers and thought leaders."