There are currently 40,000 EPA-monitored toxic waste sites that blot the landscape across the United States. Nearly 900 are regulated under its "Superfund" program, which aims to clean contaminated sites.
That's the subject of a Waste Land, a new book that comes out September 25th. In the late 1980s, photographer David Hanson traveled to 67 of these Superfund sites to capture the deep scars they have placed on the landscape. The resulting exhibit showed some of the more dramatic examples.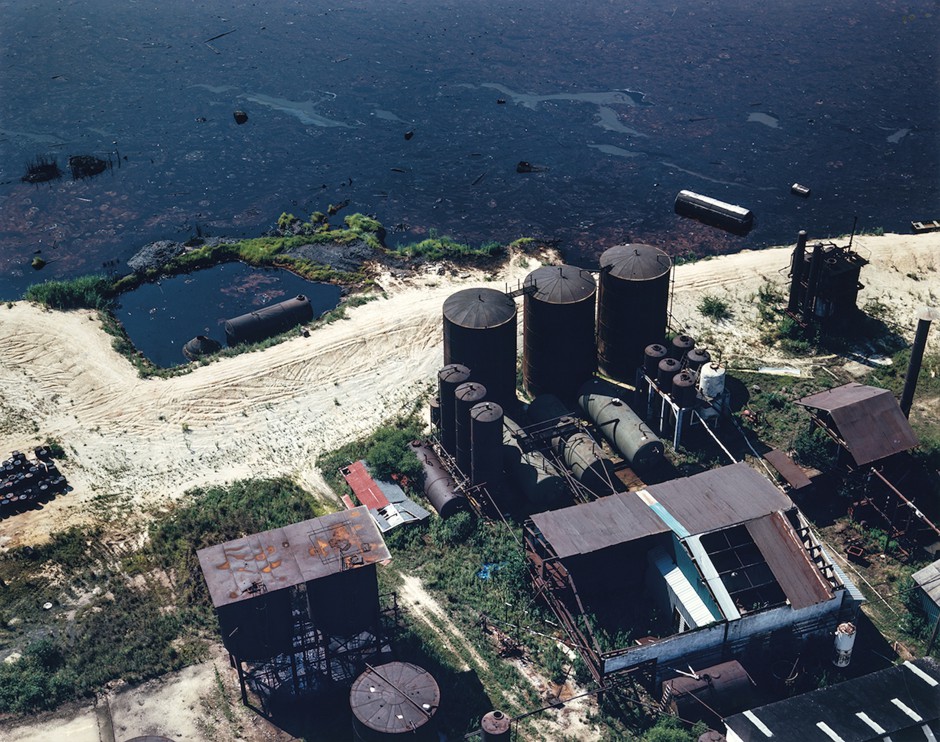 The book, however, is the first time Hanson's entire set of photos is being published in one place. "When all 67 of the Superfund sites in my Waste Land series are seen together, they begin to have a cumulative effect," Hanson writes in an email to CityLab.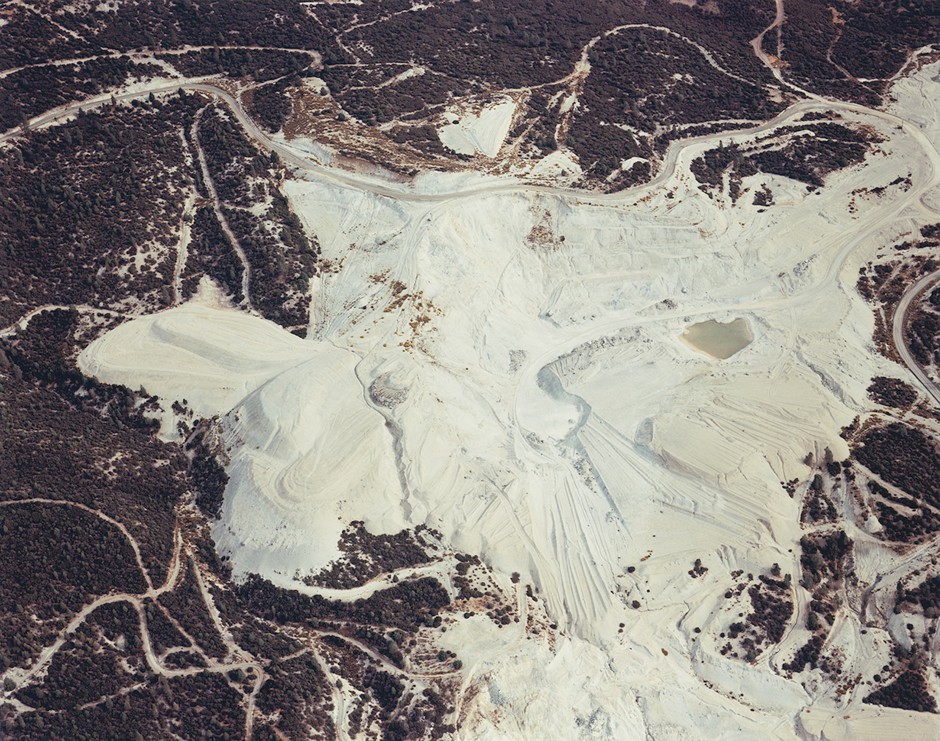 Another reason Hanson thinks it's important to publish the full set now—30 years after he first took the photos—is that not much has changed.
The EPA claims a few success stories through the Superfund program, like in California Gulch, where a recreation area and park sit where mining waste once destroyed the landscape.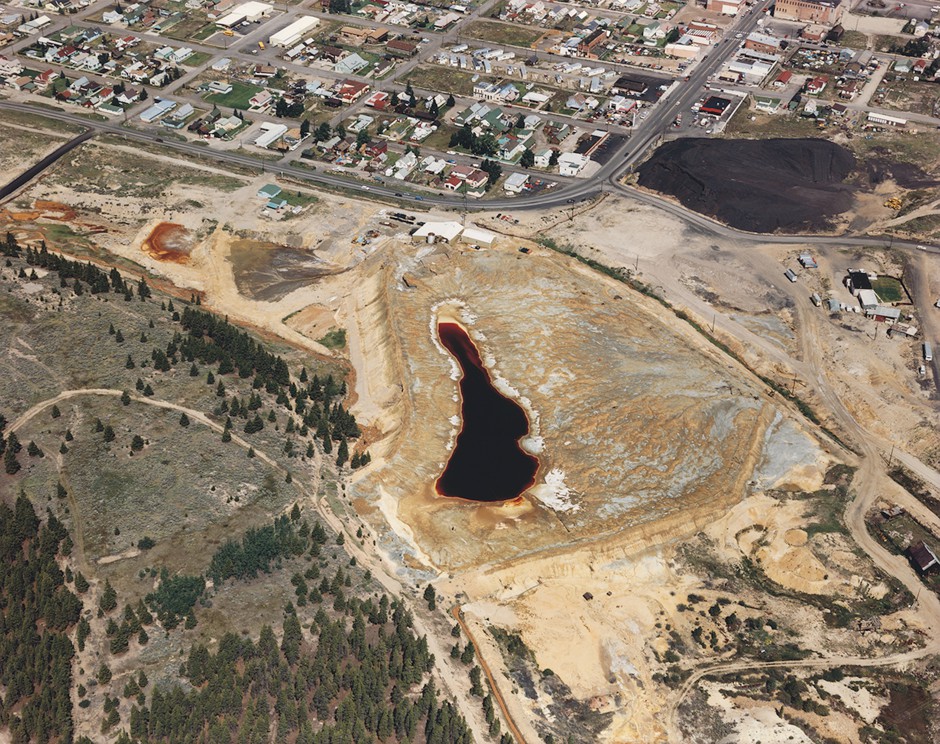 But Hanson claims that most Superfund sites are too contaminated to ever be completely clean. The requisite technology doesn't exist. But even if it does, he notes, it would be too expensive for government officials to use.
The photographer mentions Rocky Flats Park as an example. Health officials insist that plutonium levels in the park are safe, but others aren't convinced.
The U.S. Fish and Wildlife Service will cut the ribbon on the Rocky Flats Park and Wildlife Refuge this month. Twenty miles northwest of Denver, the refuge sits on land that once housed a Cold War-era plutonium trigger plant. A group of activists wants to keep the park shut, saying that visitors will kick up plutonium-contaminated dust that could raise cancer risks for the entire region. A lawsuit filed by activists claims that EPA officials skipped a key study on plutonium exposure. Meanwhile, crews in Idaho responsible for cleaning a nuclear waste site just resumed work after radioactive sludge oozing started oozing out of a ruptured drum. Years ago, that drum arrived from Rocky Flats Park.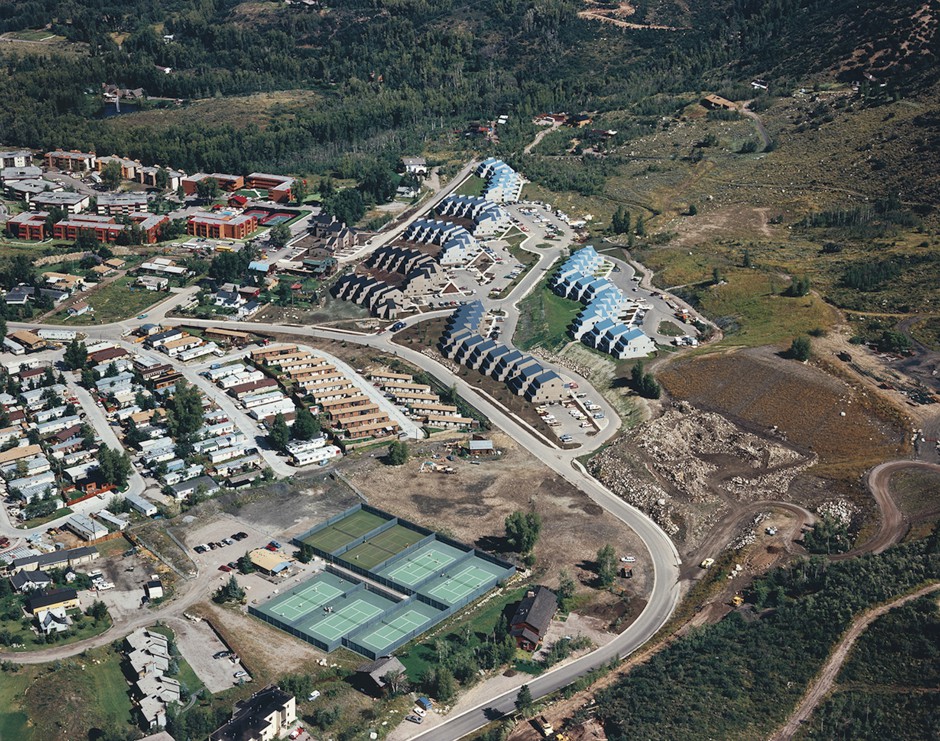 This mistrust with government officials over the safety of nuclear sites dates back years. One of Hanson's goals is to point that out through his work.
Each page of the book contains a triptych with an aerial photograph, the EPA's description of the site, and a map that shows the site's exactly location and proximity to humans.

The idea, Hanson says, is to "illustrate the bureaucratic nature of hazardous waste regulation and reveal some of the elaborate legal strategies that corporations and individuals have used to avoid responsibility for the contamination and the cleanup."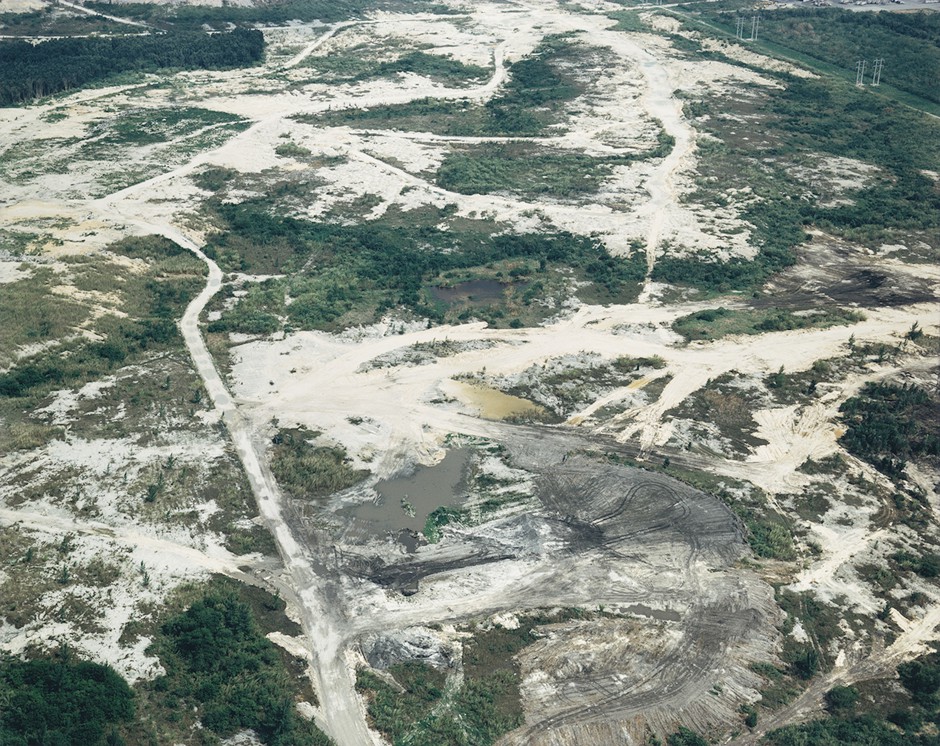 The photographer thinks Superfund sites aren't going anywhere. With a half life of 250,000 years, Plutonium could be mankind's most permanent legacy.  Says Hanson, "These poisoned landscapes are tragic monuments to our carelessness, greed, and deceit."