Hiroshima is an intentionally serene city. At its heart lies the Peace Memorial Park, a sprawling, multi-faceted monument to the 140,000 lives taken by the atomic bomb that America dropped there, along a branch of the Ōta River, in 1945. Today, the site includes a Peace Memorial museum housing numerous stories of horror, loss, and unspeakable suffering that lasted for generations.
When I visited last week, I shuffled along with other tourists from one display to the next in heavy silence. But there, among the exhibits detailing the reconstruction of Hiroshima, I spotted a plaque that told a lesser-known story about the city. It noted the origins of its much-beloved baseball team:
The Carp, Hiroshima's professional baseball team, was established in 1949. With no controlling parent company, it was a community team financed by the city and local companies. Unable to attain stable financial footing, the team foundered and was continually rescued by donations from enthusiastic sports fans. In 1958, a municipal baseball stadium equipped with lights for night games was constructed in Moto-machi, again with donations from citizens and the business community.
It wasn't much, this footnote in the exhibit, but it explained a lot. I'd been seeing red Carp jerseys, baseball hats, and other merchandise prominently advertised at convenience stores, book stores, and souvenir shops around the city. Locals proudly wore this swag around town. The fervor for this team seemed much more palpable—more visible—than those of teams from other cities I visited.  
In Japan, baseball is more than a pastime. As Todd Pitock recently wrote in the Saturday Evening Post, it is a "a cultural inheritance transmitted through bloodlines… and, as I would discover soon enough, a place of emotional refuge."
This truth seems particularly acute in Hiroshima—a city whose baseball team emerged, literally, out of its ashes. The Carp is so deeply loved not just because of it offers joy, but perhaps because its own scrappy trajectory symbolizes the inextinguishable spirit and the resilience of the city it represents.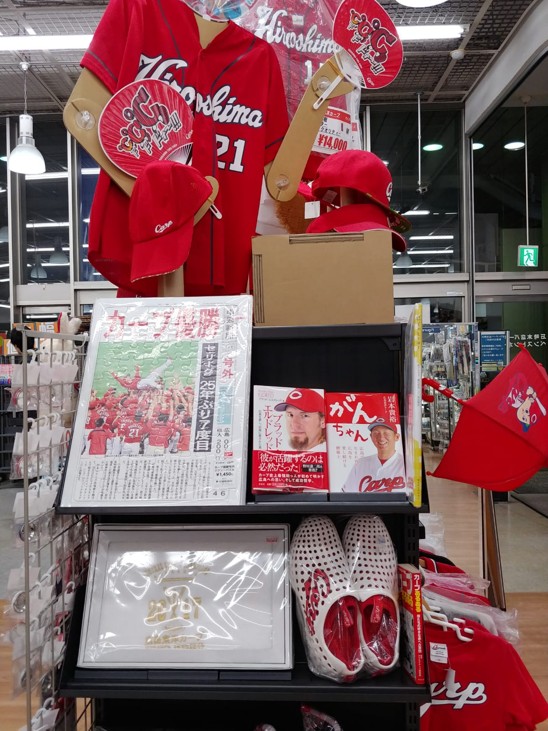 What we're writing:
Tulsa wants to pay workers $$$ to move there. ¤ Canada's flag design exemplifies its postwar design culture. ¤ How "Friendsgiving" became a thing. ¤ A historic art deco movie theater in Puerto Rico gets a new life. ¤ Want to fight loneliness? Wake up and dance! ¤ You can buy a piece of the Eiffel Tower for, well, a lotta money. ¤ What Stan Lee's New York was like. ¤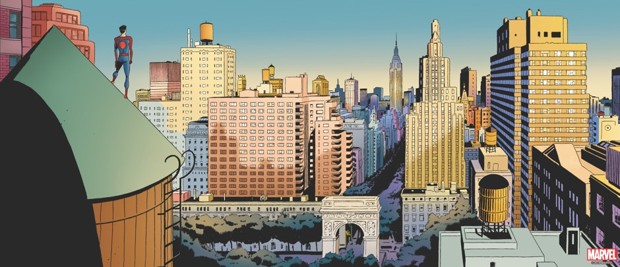 What we're taking in:
Being trans in Bolsonaro's Brazil: a comic. (The Nib) ¤ He anointed it the best cheeseburger in America. Then he destroyed it. (Thrillist) ¤ "To purchase a home in Margaritaville, on the other hand, is to aggressively reimagine the aging process as a ticket to an island paradise, which may prove to be willfully naïve or ingeniously farsighted—or both." (New York Times Magazine) ¤ Nerd out on all these Dungeons and Dragons maps. (Atlas Obscura) ¤ "Mansion. Three bathrooms. Garbage disposal broke, washer broke, dishwasher broke. Zinnias wouldn't grow. Roses wouldn't grow." (The Paris Review) ¤ A short history of protest banners on New York City bridges. (New York Times) ¤ "It's all the questions—and uncertain answers—about how Coral Castle was built that render it a mystery." (Bitter Southerner) ¤ Code Switching in White River and Verulam, South Africa. (Popula) ¤
View from the ground: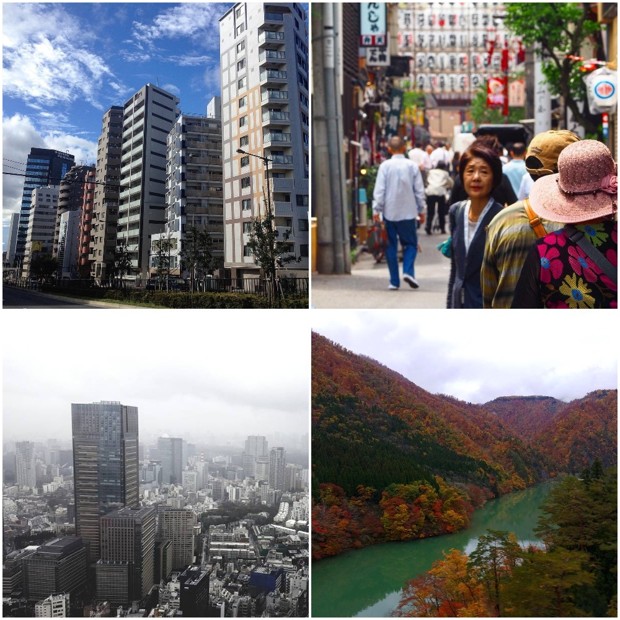 @lrugophoto captured this row of housing in Tokyo. @urbansociologist navigated the crowded streets of Asakusa. @__aaron.ok___'s image of Roppongi Hills' skyline shows a grey, overcast cityscape. And CityLab's own @tanvim27 got a taste of the Japanese countryside's fall foliage.