Keep up with the most pressing, interesting, and important city stories of the day. Sign up for the CityLab Daily newsletter here.
***
What We're Following
Give us the keys: Uber and Lyft want to play nice. The ridehailing companies made some big promises this week to bolster their eco-friendly bona fides by doubling down on the fight against private cars. Uber announced a new fund for supporting mass transit and vowed to advocate for congestion pricing. Lyft expanded its "Ditch Your Car" program to 35 cities, giving out ride credits, bikeshare memberships, and public transit passes to people who literally lock their car keys away for a month.
These moves aren't without self-interest: Both companies are in the bike-sharing business and are testing new subscription models that could expand into public transit. These green promises also come just as we're learning whether or not the companies actually make traffic worse. As CityLab's Linda Poon reports today, these startups want to grow into "societal partners," but that takes us back to a question they never quite answered in the beginning: Are they really going to share?
---
More on CityLab
---
Old School Problems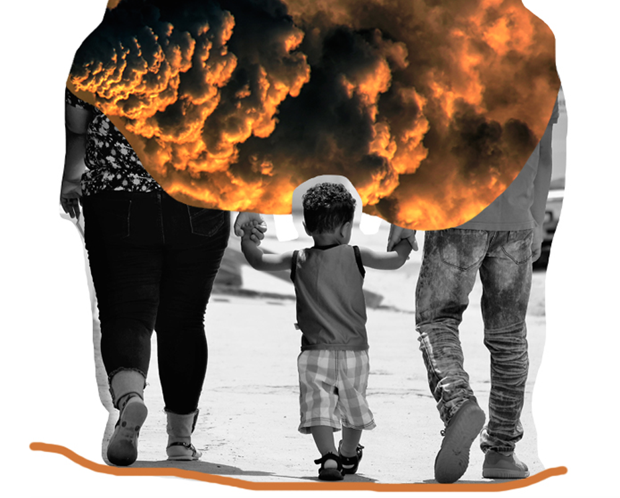 Half of the schools in Camden, New Jersey, are more than 80 years old. Most school buildings are abandoned well before that point, but Camden's weren't—and now the city is paying the price. Bottled water and canceled classes are the most visible consequences of failing plumbing and air conditioning systems. There are also disturbing levels of neurotoxins that can cause ongoing health issues like autism, asthma, and ADHD for public school students. And the toxic air isn't just confined to Camden's schools—it wafts and weaves around the struggling industrial city. Today on CityLab, visual storyteller Ariel Aberg-Riger takes a look at the Toxins of Camden.
---
What We're Reading
Trump administration predicts a 7-degree rise in global temperatures by 2100, as it freezes fuel efficiency standards (Washington Post)
The SEC is suing Elon Musk in a move that could oust him from Tesla (New York Times)
How a "solar battery" could bring electricity to rural areas (The Verge)
How urban farms in New York schools are raising food to fight inequality (Curbed)
Photography that turns architecture into abstract art (Wired)
---
Tell your friends about the CityLab Daily! Forward this newsletter to someone who loves cities and encourage them to subscribe. Send your own comments, feedback, and tips to hello@citylab.com.