What We're Following
Neighborhood caricature: NIMBYs give a lot of reasons for why they don't want new development. They worry that more housing in their proverbial backyards could lead to a host of undesirable changes. Their resistance might have a more simple explanation, though: They hate developers. But why?
CityLab's Sarah Holder reports on a new study of Los Angeles county that finds that anti-development sentiment becomes more likely when residents see that developers will turn a nice profit. This suggests NIMBYs might be driven by their resentment of others' gains more than fear of their own losses—and it might even explain the old trope of the "evil developer." While it may be too late to change developers' reputation, public housing advocates and YIMBYs could learn a thing or two about how to avoid getting villainized as they push to build more affordable housing.
---
More on CityLab
---
Feast Your Eyes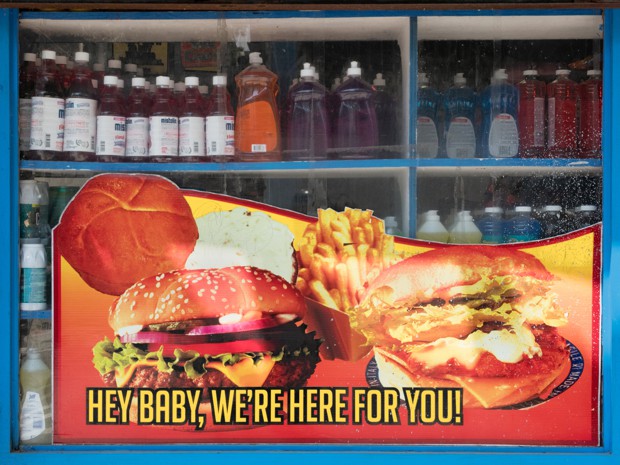 New York City is covered in advertising, but nothing appeals so directly to the carnal desires of its denizens more than the bright, crowded imagery adorning the city's corner markets and bodegas. CityLab spoke with some men who make these curbside canvases that make the city appear like a bountiful heaven full of junk food and beer. Here's a taste of what they have to say:
Have you ever made a piece like this for yourself? To hang in your own house?

I have not. I would probably eat nonstop if I had something like this hanging in my home.
Read: The Bodega Signmakers of New York
---
What We're Reading
How does D.C.'s neighborhood of houseboats prepare for a hurricane? (DCist)
Google is using peer pressure to help cities save energy (Quartz)
Why New York City voter rolls were missing names again, explained (Vox)
Architecture is no longer just a "gentleman's profession" (New York Times)
---
Tell your friends about the CityLab Daily! Forward this newsletter to someone who loves cities and encourage them to subscribe. Send your own comments, feedback, and tips to hello@citylab.com.