Keep up with the most pressing, interesting, and important city stories of the day. Sign up for the CityLab Daily newsletter here.
***
What We're Following
Food fight: The pharmacy chain CVS has been furiously opening outposts in cities nationwide: About 82 percent of the U.S. population now lives within a 15-minute drive of one of its thousands of stores. These drugstore giants have a keen sniffer for real estate, and the threat they pose to small independent retailers as they march through a community could even be called "pharmafication."
For that reason, word of a new store opening can become a hot-button issue locally (see Boise, for example). So as rumors swirled that CVS might make a move on a space now home to an unpretentious neighborhood supermarket in D.C., it set the stage for something you really don't see everyday: a punk-rock benefit concert in the produce aisle.
As CityLab's Kriston Capps writes, neighborhood activists are now trying to save the store, in a battle that "ticks off every item on the community-complaint checklist, with a corporate giant allegedly threatening to uproot a grocery store that serves an ethnically diverse local population." It also raises questions about the future of retail, and the curious role that CVS plays within that ecosystem. Today on CityLab: When D.C. Punks Take on a Drugstore Giant.
---
More on CityLab
---
Election Happy Hour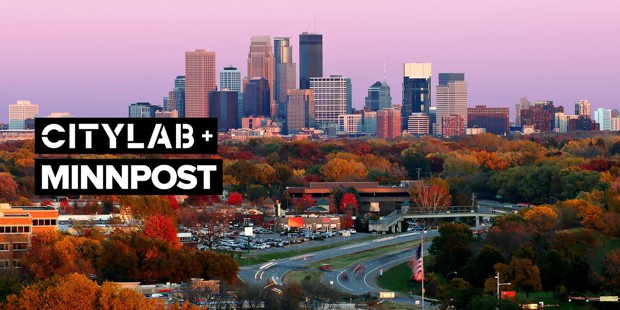 Minneapolis readers, let's grab a drink. With the November elections approaching, we've heard a lot about why the suburbs matter so much in determining control of Congress—and we want to talk about it with you. On Tuesday, October 30, CityLab data journalist David Montgomery and MinnPost data reporter Greta Kaul will host our latest #HappyHourLab at Sisyphus Brewing at 6 p.m. to talk about competitive races all over Minnesota this season. Here's the best news: The tickets are free! So register at our Eventbrite page to save your seat at our Brews, Data, and the Suburbs: CityLab + MinnPost's 2018 Midterm Happy Hour.
---
What We're Reading
Amazon is pushing ICE to buy its facial recognition technology (The Daily Beast)
What happens when affordability restrictions expire for half a million homes? (Next City)
San Antonio, the nation's fastest growing city, sees downtown rebound (Curbed)
Will ride-hailing tech leave Detroit in the dust? (Wall Street Journal)
Oregon rep: Democrats will fix Trump's "incoherent" transit policy if they take the House (Streetsblog)
---
Tell your friends about the CityLab Daily! Forward this newsletter to someone who loves cities and encourage them to subscribe. Send your own comments, feedback, and tips to hello@citylab.com.