What We're Following
Taking the initiative: The national story may be that Democrats flipped the House of Representatives and Republicans held the Senate, but when it comes to voters weighing in on state and local laws, progressive causes carried the day. Urban policy priorities on the ballot got a thumbs-up from voters in a midterm election that saw historic turnout: California approved several measures toward increasing housing affordability; Portland, Oregon, picked up a new tax for environmental equity projects; and anti-gerrymandering measures won big in three states.
Team CityLab has updates on the many initiatives passed Tuesday that affect the stories we've been following all year, and we'll have more updates coming today and throughout the week. Our roundup: On Ballot Initiatives, a Progressive Sweep
---
More on CityLab
---
Hard Landing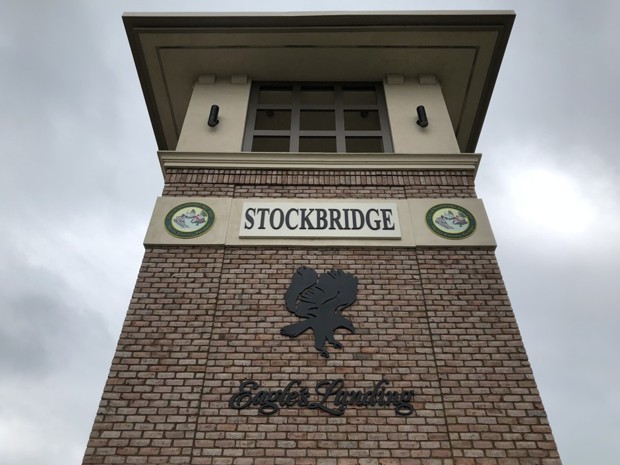 Georgia's gubernatorial election got massive national attention this year, but there's another trend in the Peach State that we've been keeping an eye on: the cityhood movement in metro Atlanta. One cityhood campaign was on the ballot yesterday to create a new city called Eagle's Landing, in part by taking land from the already incorporated city of Stockbridge. That measure failed in a close vote.
The proposal arose after Stockbridge elected its first black mayor and its first all-black city council. CityLab's Brentin Mock reports on what proponents of Eagle's Landing say they wanted from a new city (a Cheesecake Factory, for one thing), and why it felt like such a bitter divorce in an already-segregated area. Before the vote, the city's former mayor asked, "Why rip apart a beautiful community? Why not come together and try to make it better." Read his story: The Strangest Form of White Flight
---
What We're Reading
Was Amazon's headquarters contest a bait-and-switch? Critics say yes. (New York Times)
Can the Los Angeles we know survive the death of its trees? (Los Angeles Magazine)
This ingenious hack turns anti-terror bollards into furniture (Fast Company)
Why America needs automatic voter registration (Vox)
---
Tell your friends about the CityLab Daily! Forward this newsletter to someone who loves cities and encourage them to subscribe. Send your own comments, feedback, and tips to hello@citylab.com.