What We're Following
HQ2 voodoo: There are just two months left for Amazon to say which city will host the company's second headquarters. The HQ2 announcement could come at any time, and speculators are already casting bets on real estate markets in the finalist cities.
Some predict that the 50,000 jobs the company has promised will bring up to 122,000 new residents, and require an additional 40,000 to 50,000 homes. Big cities like New York City, Los Angeles, and Chicago might be able to absorb that relatively easily, but smaller contenders like Raleigh, Nashville, and Denver could see huge spikes in rents and home values as the Amazonians arrive. In fact, there's evidence that the HQ2 guessing game is already pushing up housing prices in some local markets as investors, developers, and landlords seek a windfall from a project that's still months—maybe years—from breaking ground. CityLab's Sarah Holder has the story: Investors Are Readying for a Housing Price Spike in the Amazon HQ2 City
---
More on CityLab
---
An Old-School Rap Debut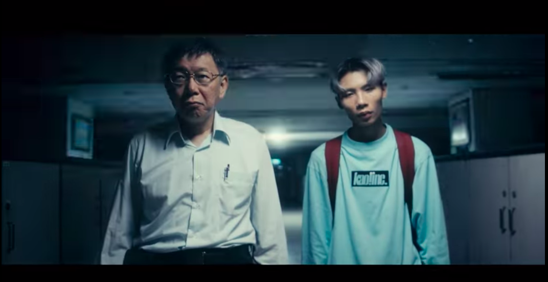 We've heard of mayors getting name-dropped in hip hop, but now that we've heard Taipei's 59-year-old mayor, Ko Wen-je, carry a hypnotic hook in a trap song, it's safe to say we've seen everything.
Mayor Ko makes it look easy in this music video, called "Do Things Right." But he said in a statement that it wasn't as simple as he expected:
I realized that the music industry is not as simple as singing karaoke. Each step is really professional.

If you want to do something you don't understand, it's OK to give it a go. The opportunity is reserved for those who are willing to try. Some may laugh, and everyone must bravely pursue their own lives.
Watch the video and read more about it on CityLab.
---
What We're Reading
Owning your own home doesn't make you rich. Owning somebody else's does. (Washington Post)
Mayors of Paris, Copenhagen, Seoul, and Medellín tell automakers to stop making gas-powered cars (Curbed)
The future of your city's weather in 2050 (Vox)
Texas voting machines are switching votes — but it's bad design, not hacking (The Verge)
The decline of Greyhound service mirrors rural Canada's plight (The Guardian)
---
Tell your friends about the CityLab Daily! Forward this newsletter to someone who loves cities and encourage them to subscribe. Send your own comments, feedback, and tips to hello@citylab.com.