Keep up with the most pressing, interesting, and important city stories of the day. Sign up for the CityLab Daily newsletter here.
***
What We're Following
Burning down the house: Jeff Bezos is donating money to fund schools and homelessness initiatives. Mark Zuckerberg is giving 99 percent of his Facebook shares to charity. The wealthy get high praise for donating money to social causes, but how much can we expect these efforts to change systemic societal issues, especially when some of those very same business interests are taking steps that negate this philanthropy through lobbying and their own workplace policies?
In a new book, Winners Take All, Anand Giridharadas argues that this system of philanthropy reinforces the inequities that put billionaires on top. Speaking to CityLab's Richard Florida, Giridharadas explains why this is a problem that should concern everyone:
It's not about billionaires we like versus billionaires we don't like. This is not about rich people who do the right thing versus rich people who do the wrong thing. This is a fundamental question of, why do rich people have so much power over public life in America?
In a wide-ranging Q&A, Florida and Giridharadas dive into the conundrum of tax breaks for companies and charity from their top execs, and why real change won't come from the philanthropists at all.
---
More on CityLab
---
How We Got Here: Scooter Edition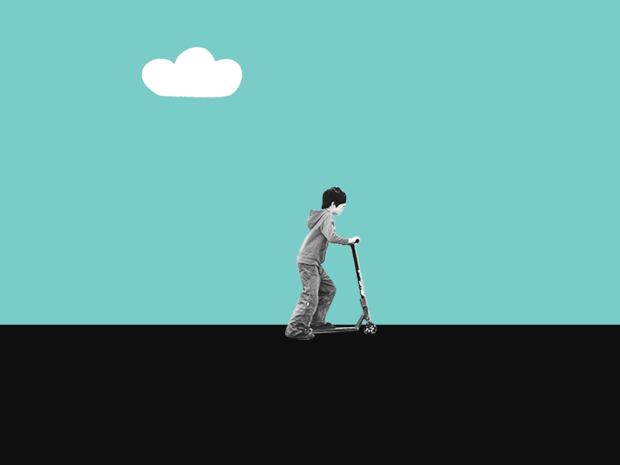 The scooter revolution started with bratwurst. In 1990, Wim Ouboter was "in the mood for a St. Gallen bratwurst at the Sternengrill in Zurich," but it was too far to walk and too close to drive. What he really wanted was a kick scooter, but he didn't want to look like an idiot at the bar—so he designed his own. That sleek machine, with "more sex appeal" than the clunky kids' toys of yesterday, became what we know as the Razor scooter.
But Ouboter says he never meant for the 2000 Toy of the Year to be for kids: The idea was meant to fundamentally change urban transportation. Now, e-scooters have ushered in that new era of micro-mobility, two decades later. CityLab's Sarah Holder spoke with the Swiss inventor who might be considered the man behind the scooter revolution.
---
What We're Reading
How roller skates have become an accessory of female empowerment (New York Times)
So, you want to change your zoning to allow more housing (Next City)
Why won't Democrats move left in the suburbs? (New Republic)
What YIMBYs should learn from New York's Hasidic, Chinese, and Bangladeshi enclaves (Slate)
---
Tell your friends about the CityLab Daily! Forward this newsletter to someone who loves cities and encourage them to subscribe. Send your own comments, feedback, and tips to hello@citylab.com.