Keep up with the most pressing, interesting, and important city stories of the day. Sign up for the CityLab Daily newsletter here.
***
What We're Following
City sanctuary: The Tree of Life synagogue, where Saturday's mass shooting left 11 people dead, is an anchor institution of Pittsburgh's Squirrel Hill neighborhood, which boasts a heavy concentration of Jewish institutions, families, kosher delis, grocers, bookstores, and other businesses. But calling it the city's "Jewish neighborhood" obscures the cultural diversity of people and places that compose it. You may have heard already that Squirrel Hill was literally Mister Rogers's neighborhood, but it's also place where "neighbor" can be said in many different languages.
As a model of inclusion, Squirrel Hill is the change Pittsburgh wishes to be, CityLab's Brentin Mock writes. Brentin lived in the neighborhood in 1998, and describes how the terrorizing attack on an actual religious sanctuary threatens the idea of sanctuary that made the place welcoming to him:
To live black in Pittsburgh is to constantly be confronted by whiteness, as whites make up the majority of most of the city's 90 neighborhoods … While Squirrel Hill isn't exactly Brooklyn in terms of access to non-white cultures, it is exceptional for Pittsburgh. It is one of the few places in the city where I am not regularly reminded of my proximity to whiteness. As a good friend of mine, also black, described it: "It is maybe the least racist of Pittsburgh's many racist majority-white neighborhoods."
Read Brentin's story: The Synagogue Shooting in Pittsburgh's Squirrel Hill Was an Attack on Sanctuary
---
More on CityLab
---
Tune In to CityLab Detroit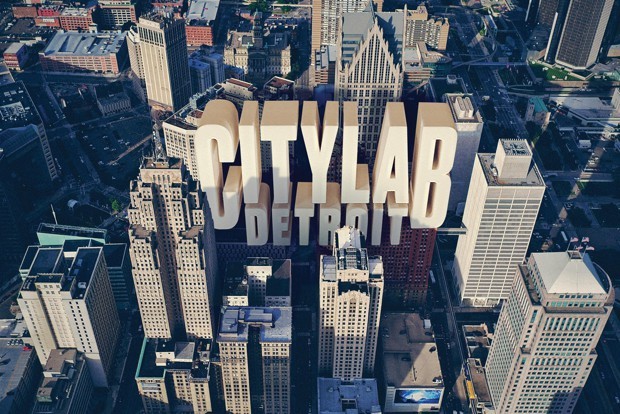 This week, some of Team CityLab is in the Motor City for CityLab Detroit, a global meeting for urban and community leaders put on by the Atlantic, the Aspen Institute, and Bloomberg Philanthropies. This year's focus is on how cities can create equitable opportunity; participants include mayors such as Mike Duggan of Detroit, Jenny Durkan of Seattle, and Giorgos Kaminis of Athens, along with a host of other city officials, scholars, designers, and innovators. As I'm writing this, Hannah Beachler, the production designer of the film Black Panther, is describing how she designed the city of Wakanda. Over the next three days, you can check out the livestream here or catch highlights on the AtlanticLIVE Facebook page.
---
What We're Reading
"Haunted" houses present a real challenge for realtors (Curbed)
We've been talking about driverless car safety all wrong (Wired)
The future of the Flint water crisis is on the November ballot (Mother Jones)
Beto O'Rourke's support for an El Paso real estate deal that never came to be has become a campaign issue (New York Times)
Jimmy Carter urges Georgia's secretary of state, Brian Kemp, to resign from overseeing the election while running for governor (NPR)
---
Tell your friends about the CityLab Daily! Forward this newsletter to someone who loves cities and encourage them to subscribe. Send your own comments, feedback, and tips to hello@citylab.com.