Keep up with the most pressing, interesting, and important city stories of the day. Sign up for the CityLab Daily newsletter here.
***
What We're Following
Prime time: Happy anniversary to Amazon's ongoing search for a second headquarters! A year ago today, the company asked cities across North America to apply for the chance to host an HQ2, promising a golden ticket worth 50,000 jobs and $5 billion in investment.
By October, 238 cities had tossed their hats in the ring, offering up free land and billions in tax incentives, which also produced a treasure trove of economic development data. Four months later—having received an avalanche of (good and bad) publicity, a bribe cactus, several pleading bid videos, and naming rights to one city in Georgia—the company named 20 finalist cities.
That was back in January, and few substantive details have been revealed about Amazon's thinking since then. But that hasn't stopped the speculative gears from grinding. Amazon trackers have done everything from counting clicks (Curbed) to tallying up job postings (Geekwire) to divining meaning from mysterious signals like the purple pants Jeff Bezos wore to a party recently (New York Times). The company has promised to announce the site of HQ2 by the end of the year, but maybe we'll know the answer quicker than you can say "free two-day shipping."
—Andrew Small and Sarah Holder
---
More on CityLab
---
Painting the Town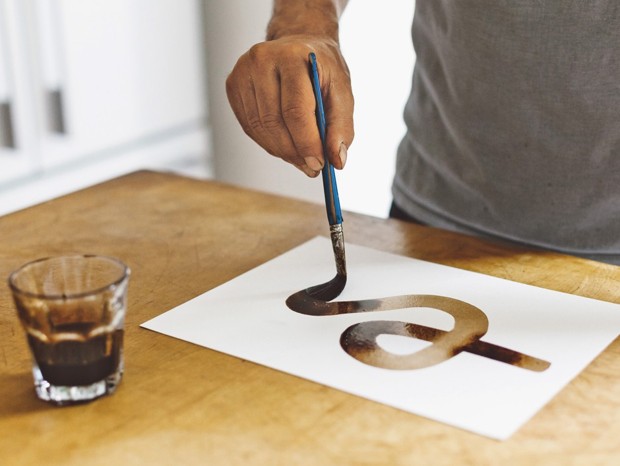 The urban landscape is full of all sorts of detritus, from fallen tree limbs to discarded furniture that someone left on the curb. You might never think twice about it, but illustrator Jason Logan sees that as an opportunity to make art.
For about five years, he's been foraging cities for items he can turn into ink. Now he's sharing his recipes with a new natural ink cookbook, revealing the colors he's drawn from materials like black walnuts, cigarette butts, drywall, and copper wire. The result can be an unpredictable mix of color, texture, and density that's often attached to a sense of place. "It's really fun to pick a spot in your neighborhood and think about what ingredients, if you were to distill them, might be the essence of that place," Logan says. Get crafty with An Inkmaker's Guide to Urban Foraging.
---
What We're Reading
Why having a job doesn't mean you can afford a home anymore (Fast Company)
Reconstructing how the Genoa bridge collapse happened (New York Times)
It's never Infrastructure Week (Bloomberg)
The biggest job growth under Trump isn't manufacturing—it's bars and coffee shops (Quartz)
As months pass in Chicago shelters, immigrant children contemplate escape (ProPublica)
---
Tell your friends about the CityLab Daily! Forward this newsletter to someone who loves cities and encourage them to subscribe. Send your own comments, feedback, and tips to hello@citylab.com.